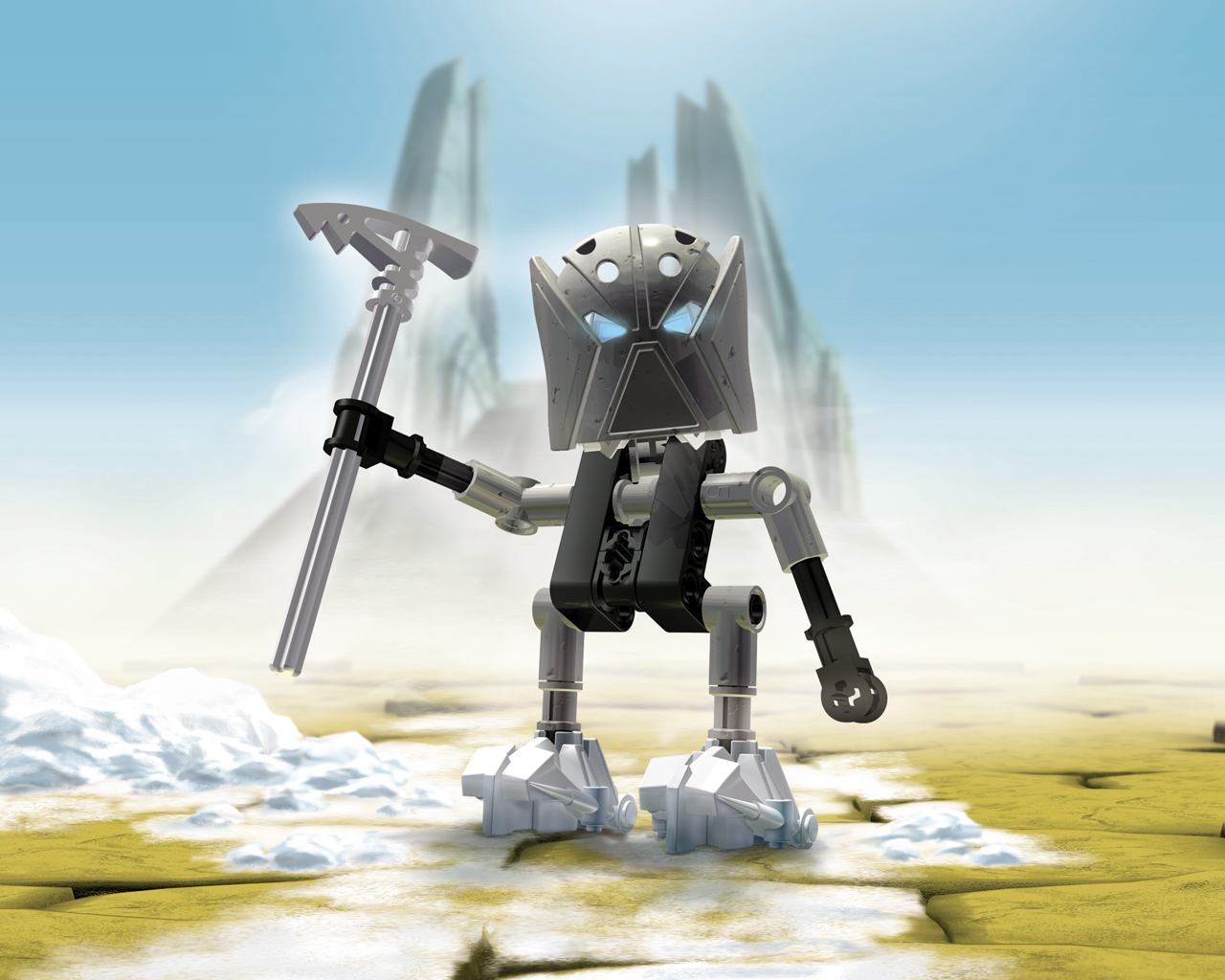 Nuju
Turaga Nuju, leader of the icy village of Ko-Koro, is famous for his storytelling abilities.
---
Pronunciation: too-RAH-gah NOO-joo
Color: Silver
Village: Ko-Koro
Mask: Kanohi Matatu, the Noble Mask of Telekinesis
Tool: Great ice pick
Turaga Nuju is an excellent storyteller, although he never speaks. Nuju communicates only through whistles and gestures. A Matoran named Matoro stays by his side to interpret.
Source: The Official Guide to BIONICLE