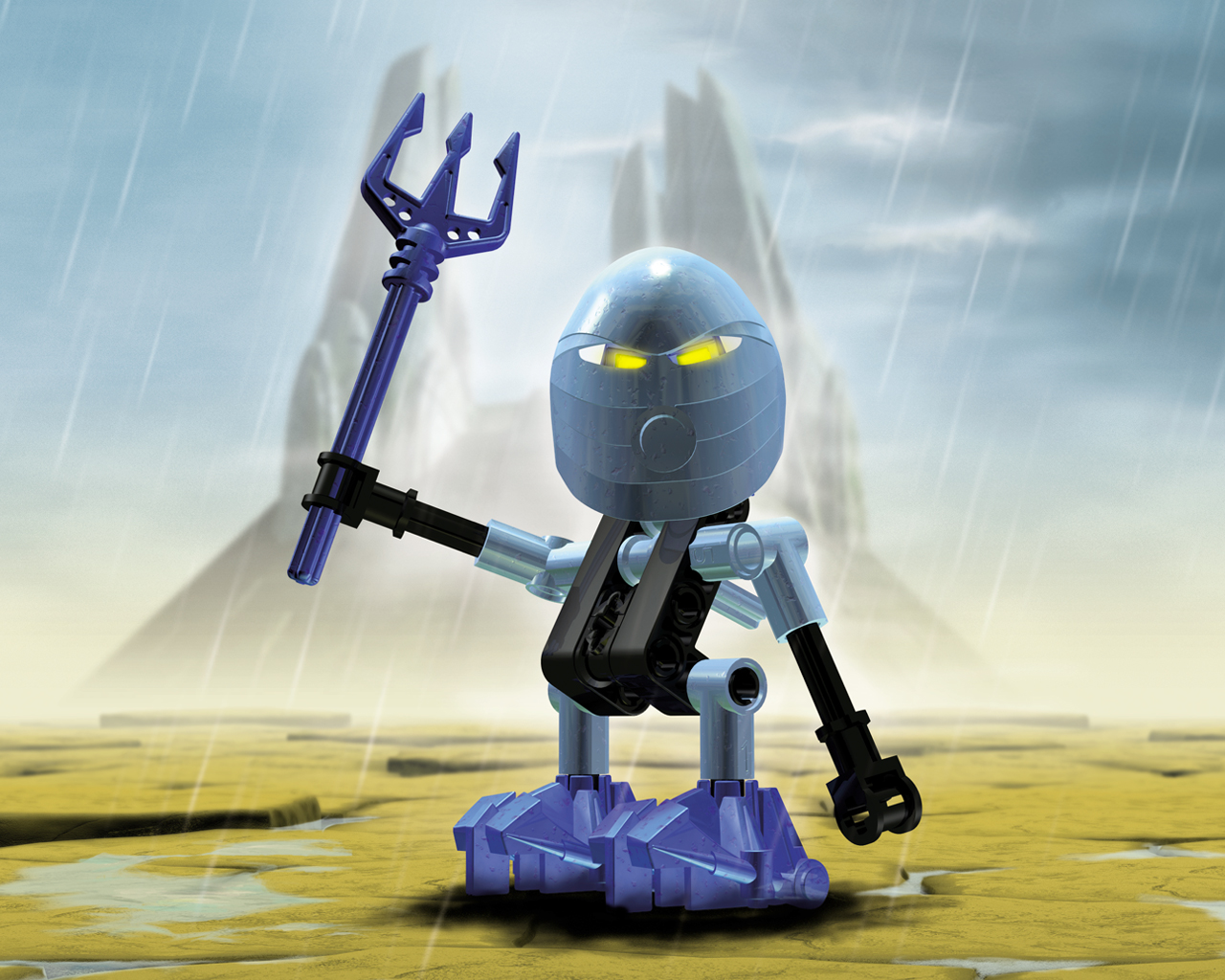 Nokama
Turaga Nokama is the only female member of the Turaga Council, and leads the floating village of Ga-Koro.
---
Pronunciation: too-RAH-gah mah-TOW
Color: Green
Village: Le-Koro
Mask: Kanohi Mahiki, the Noble Mask of Illusion
Tool: Kau Kau staff
Turaga Matau is always calm in a crisis. He is famous all over the island for his sense of humour.
Source: The Official Guide to BIONICLE